Post by classic rock revival on Apr 26, 2011 14:55:27 GMT -6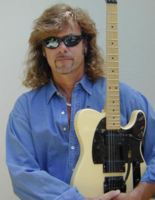 CLASSIC ROCK REVIVAL INTERVIEW
MICHAEL MONARCH
This is an interview I did with Michael Monarch in 2004.
Jim: What's up with the World Classic Rockers, how have the live gigs been going?
Michael: The band is doing great. We have already been to Hawaii three times this year for shows and this is only February! Everyone gets along pretty good, which makes the traveling easier.
Jim: Have you guys been writing any new songs? Can we expect a new WCR studio CD anytime in the near future?
Michael: Individually I think that almost everyone is working on music. Randy has a new solo cd out (which includes two WCR tracks) and Fergie is working on new music. I may be helping Aynsley with a re-release of some of his music. We (WCR) don't write much together and I'm not sure why but maybe in the future.
Jim: How did Aynsley Dunbar (Journey & Whitesnake), and Randall Hall (Lynyrd Skynyrd), come to join WCR?
Michael: I think Nick, Kevin (our manager) and Chris (William Morris agent) keep an eye out for the right musicians for this band. I had met Aynsley a few years before (he was playing with a friend of mine, Gregg Wright) and actually I remember playing on the same bill with his band Retaliation in the late 60's. He had the perfect pedigree for this band and is really great to work with.
I'm not sure how Randall Hall (Lynyrd Skynyrd) was contacted but he too is a pleasure to work with.
Jim: You released your first solo CD "It Feels So Real" in 2000. It features Julie Griffin on lead vocals, and Rick Arbuckle on Sax. You wrote all 14 tracks, played all the other instruments, and produced this pop-oriented CD. How did this CD come about?
Michael: I had played in a local band with Julie as the background singer. She had always impressed me with her talent so when I needed some singing on a few pop tracks that I had written, she was the one I called. Basically I was just doing a few demos (around 1996) but before I knew it, there was enough music for a cd. I thought I would just experiment and try to sell some CDs on the web and at the same time shop a few songs to publishers and producers. I have gotten some interest from a label for one of the songs for a new artist they are developing. As for Rick Arbuckle (sax), we had worked together in a little blues band around town and I just loved his playing. I thought it was right for some of the songs on the cd.
Jim: Your other two solo CD's "Guitar Bazaar", and "The Other Side Of The Tracks", are more rock oriented guitar instrumental CD's (with some noticable Jeff Beck influence). Is this the style of music you really love playing, and are you a Jeff Beck fan?
Michael: I have been a Jeff Beck fan from his days in the Yardbirds right through to his current work. I guess he would have to be one of my biggest influences but there are also others – Hendrix, Danny Gatton, Albert King, Albert Lee, Ry Cooder, Eric Johnson, Junior Brown, Steve Cropper, Brent Mason, etc. I just love great guitar and these are some of my favorites.
Jim: Are you currently working on a new solo CD, if so, can you tell us a little bit about it?
Michael: I am not formally working on a new cd but I am recording whenever I get an idea. I have quite a few tracks that I like and when there are enough that fit together I will probably make it available. I seem to be moving in a few different directions. I have about five finished tracks that feature acoustic nylon guitar and are somewhat jazzy/funky. I also have some extremely "heavy" rock tracks, some of which may call for vocals. I have stuff that really sounds like movie soundtrack material and I am also working on pop/R&B tracks too. Oh yeah, I have been writing and recording country songs with a friend. I like working on all these different types of music. It keeps it interesting. I may put a few examples up on my website
www.MichaelMonarch.com
and see what people think.
Jim: You were 17 years old when you joined Steppenwolf as their lead guitarist in 1967. A year later, the Wolf was a hit band. Did you think Steppenwolf would make it as big as they did, and were you overwhelmed by the band's success?
Michael: I don't think we really had any idea what was about to happen. We were rehearsing in a small garage and playing small clubs. We were lucky that Gabriel Mekler (a producer who happened to live two doors down from the garage) decided to bring us to Dunhill Records. It was his idea to change the band's name from the Sparrow to Steppenwolf. He also produced Janis Joplin in '69 and used Jerry, Goldy and myself for her Kosmic Blues Band album.
Jim: Were you offered the lead guitar position in Iron Butterfly (replacing original guitarist Danny Weiss), but chose to go with Steppenwolf, if so, what made you decide to go with the Wolf?
Michael: Well, it's not that I was offered the gig, but I knew the guys and was interested when I heard that the Butterfly was losing Danny and would be looking for a replacement. I was a big fan of Danny's and really without him the band was not the same at all. I also really liked the Sparrow, especially Goldy on organ and Jerry on drums. When I got the chance to play with them that was it.
Jim: It's 1968, the Wolf is in the studio recording their second album (Steppenwolf - The Second). Did you guys feel like you were under a lot of pressure from ABC/Dunhill Records to come up with a better album than your first? Also, do you think that if John Kay had sang lead vocals on "Faster Than The Speed Of Life", (instead of Jerry Edmonton), that it would have been another hit for Steppenwolf?
Michael: I hardly remember the song, after all it has been more than 35 years and I don't listen to the Wolf that much. We were probably under some pressure however Magic Carpet Ride came about through a simple little bass riff that Rushton was playing.
Jim: While you, Jerry Edmonton, Goldy McJohn, and Nick St.Nicholas were in the studio in 1969, laying down tracks for the Wolf's third album, "At Your Birthday Party", John and his wife were on vacation. When John returned, he added his contribution to the sessions (mostly lyrics). John later said, he thought the "Birthday" album was a disaster. Do you agree? What's your opinion of that album?
Michael: Actually there was a lot of bad blood in the band at that time. As I recall, John had quit the band feeling he did not need us. He wanted to go solo but put off that plan for a few years for whatever reason. I think the Birthday album reflected a band that was not pulling together. The exception might be "Jupiter's Child", one of my favorites from the band. (Editor's note: I agree, "Jupiter's Child" is a classic Steppenwolf song).
Jim: After Steppenwolf, you formed the band Hokus Pokus and got a record deal with Romar/Mercury Records. How long did Hokus Pokus last, and do you have any fond memories of the band?
Michael: It did not last too long. The keyboard player, Scott Thurston was great and went on to play with Jackson Browne and now The Heartbreakers. We actually ran out of money after recording the basic tracks and had to finish the overdubs and mix with a deadline of 3 days. That was insane but we did it!
Jim: You later went to England to work with Roger Glover (Deep Purple) on some projects he was working on, and you also worked with Andy Fraser of (Free). Can you tell us about those projects, were any recordings released?
Michael: I went to England with John (the singer in Hokus Pokus) and we formed a band with Herman Rarebell on drums who later went on to form the Scorpions. We were with RSO but did not release anything. After about six months we broke up and I met Roger Glover. He was producing and kept me busy with session work in London with the idea that we might form a band in the future. He did introduce me to Michael Des Barres with whom I formed Detective. After that I met Andy Fraser and worked closely with him for about a year.
Jim: In the mid/late 70's you formed the band Detective with Michael Des Barres (Silverhead), and released two albums on Led Zeppelin's Swan Song label. How did Detective come to be signed by Swan Song? Also, who came up with the name for the band?
Michael: We were rehearsing at SIR in Hollywood and a friend of mine brought down Jimmy Page. He jammed with us and a few days later Peter Grant and some of Bad Company came down. They signed us shortly after. I think it was Michael's idea to call the band Detective after seeing a comic detective magazine (True Life Detective or something like that).
Jim: Detective went into the studio with veteran producer Tom Dowd to record their third album. But, the band broke up before the album was completed, what happened?
Michael: The band had not had the success we thought we might and by that time we were all going in different directions – literally! In retrospect we missed a great chance to complete an album with Tom producing. He had a John Cougar song he wanted us to record, which we did half-heartedly. The song ended up being a hit a year later for John Cougar.
Jim: You played guitar on Chris Hillman's (the Byrds) solo CD "Like A Hurricane". Can you tell us about that?
Michael: There is not really much to tell. I got a call from his producer (Richie Podolor who also Produced Steppenwof later albums) and listened to the tracks and played what was needed. Chris is a nice guy who I remember from the Byrds.
Jim: What has been some of the highlights of your long musicial career, and some of the disappointments?
Michael: Well, I have been very lucky. To have played in a big Sixties band when I was a teenager is not something everyone can say. I have learned a lot since then and have been around some very creative people who I have hopefully picked up a few things from. To hang with the inner circle of Led Zeppelin was again something special. Playing all over the world has been enlightening and enjoyable too!
As for the disappointments and or mistakes, hindsight is 20/20. I think that leaving Steppenwolf when I did (at the top of the curve) may not have been the best decision financially, however there are things more important than money (right now it escapes me what those things are but....). Anyway, I was pretty young and felt there were more opportunities ahead for me. As it turns out a few years later I formed a band that was signed to SwanSong/Atlantic Records and really that band may have done well if we had been able to meet the challenges of a third album. We were being produced by Atlantic VP and veteran producer Tom Dowd who had picked a single for us to record that did become a hit a year later for someone else. Unfortunately we broke up during the early session for that album.
All in all, it is hard to say what was the right thing to do. All these choices brought me to where I am now and I am very proud of my instrumental CDs "Guitar Bazaar" & "the Other Side of the Tracks" as well as projects I have done with other artists. Playing live with WCR which includes musicians from the Eagles, Toto, Journey and more is a lot of fun. We travel all over the world and enjoy what we are doing. Life is good!
Jim: All of us die-hard Steppenwolf fans knows there can never be a reunion of the original band because Jerry Edmonton and Rushton Moreve are no longer with us. But, would you like to see a reunion of sorts, with you, John, Goldy, and Nick?
Michael: I would agree to do some shows or more with John, Goldy and Nick. It would be a matter of working out the details………but, as they say "the devil is in the details".
Jim: Michael, thanks for doing this interview. Is there anything you'd like to say to the fans?
Michael: Thanks for your support over the years. As I have said, I feel lucky to be a part of music history.
© classic rock revival. all rights reserved.